Prepare/Enrich Model for
Pre- Marital and Marital Services:
Whether considering marriage in the future, currently engaged, or married for years, these sessions will encourage couples to explore what are their ideas about marriage, where these ideas come from. The sessions are designed to facilitate the identification of the individuals' strengths and areas of attention where growth is needed in order to form a deeply bonded relationship, one relevant relationship topic at a time.
Expect to discuss issues of roles identity and perceptions, ideas about finances in marriage, intimacy, social styles, love styles, behavioral styles, communication, conflict resolution, spirituality, among other topics. There is a strong focus through out the services in where each individual has the opportunity to discover and explore how each person has been subconsciously acting out old relational scripts in the relationship every day dynamics. Psychoeducation about the importance of unacknowledged emotional wounds from the individuals' past is attended to. This will be followed with skill learning to build each individual's competencies in becoming an effective soundboard for their partner. The goal is to build an atmosphere among the couple that is emotionally safe for the processing of these relationship influencers and informants. The use of empathic supportive stances is central to the couple. More importantly is the learning on how these supportive stances can also be harmonious with individual's differentiation, mutual respect, transparency, privacy, and shared responsibilities.
Set up your free 30 minute discovery session in person or remote through our HIPAA compliant web service.

Join over 3 million couples how have participate in our Prepare/Enrich Program around the world. The goal of this effective model is to build stronger couples through stronger relationships. Whether you are dating, engaged, co-habitation, already married, or married with children, young or young at heart, experience the opportunity to develop your strengths and overcome ongoing issues.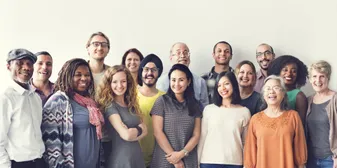 Group Workshop
$75 per couple

One day intensive.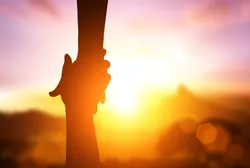 Pre Marital * Marital
Couples Relationship Issues.

Discover what Prepare/Enrich has to offer
your relationship.
(Read Disclaimer Below)
*Issues associated with severe mental health diagnosis, including but not limited to substance abuse and addiction, self harm, harm to others and eating disorders, are typically not a good fit and may be a contraindication for life coaching. During the discovery session this will be explored. If a contraindication for life coaching services is identified we would recommend that mental health services are provided first. We will be glad to arrange for mental health therapy to prepare you for a successful life coaching experience. Based on your decision mental health services can be provided by Sandy Herek, Licensed Resident in Marriage and Family Therapy working for A Virtual Peace of Mind and registered under direct supervision of Marvin Skinner, LPC. Or if you prefer a referral for mental health services can be forwarded to a practitioner of your choice. Ignite Best Practices, LLC. assumes no liability for any concerns associated with mental health services, whether provided by Sandy Herek through A Virtual Peace of Mind, LLC. or any other mental health practitioner selected.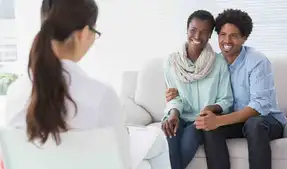 Private Couples Sessions
$120 Per session/per couple